The rise of vegan diets is documented in recent years, with more and more people adopting plant-based diets, especially famous athletes.
Athletes are increasingly turning to veganism because they are finding that a vegan diet can help them perform at their best. A Physicians Committee study published their findings, which explain that a vegan diet for athletes is beneficial for heart health, performance, and recovery.
In this blog post, we will take a look at some of the top vegan athletes in the world and find out how they fuel their bodies with plants. Also, we will have a closer look into their daily menus and which vegan superfoods are making them so powerful.
I've found that a person does not need protein from meat to be a successful athlete. In fact, my best year of track competition was the first year I ate a vegan diet.
Carl Lewis
1. Novak Djokovic
When we speak about famous vegan athletes we should start with the greatest tennis player of all time. Djokovic has been following a plant-based diet since 2014 and credits it with his success on the court. Novak switched to a vegan diet because he found out that he has gluten, dairy, and refined sugar intolerance.
His most important meal of the day is breakfast, so he usually starts the day with a smoothie or a bowl of oatmeal that gives him the energy he needs. He also drinks a lot of celery juice.
A typical lunch of this famous Serbian tennis player is a mixed-greens salad, gluten-free pasta, squash, courgettes, asparagus, and dried tomatoes. Besides that, he enjoys eating different types of beans, seeds, fruits, chickpeas, and avocados. Before every meal, he says a prayer so he can remind himself to appreciate food. Novak even has a vegan restaurant in Monaco.
Also Read: Vegan Bodybuilding Meal Plans When Keeping Fit.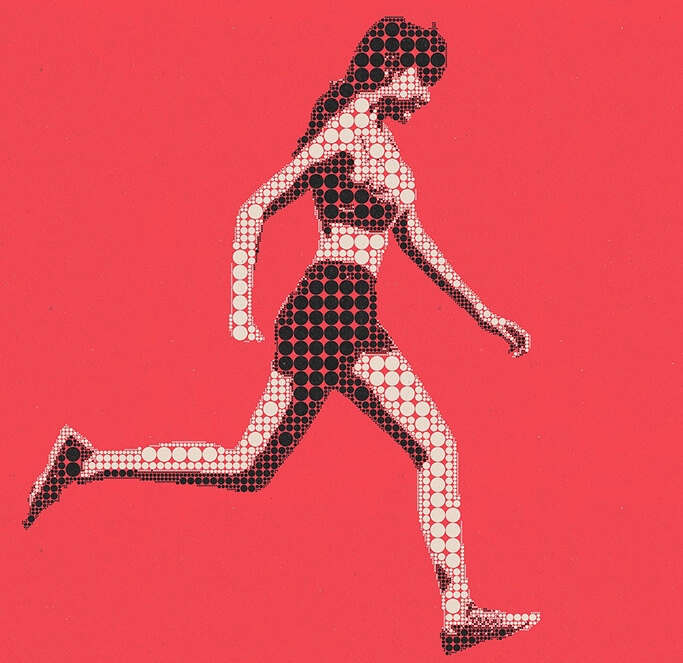 2. Venus Wiliams
We started this list with tennis players, so we will continue now in that manner. Williams, who was diagnosed with an autoimmune disease in 2011, says that a plant-based diet helped her to manage her condition. Venus explained that she started with a vegan diet to recover, but when she saw that it works for her, she stayed plant-based even after the recovery.
Venus found out that muscle recovery is faster after implementing the vegan diet, compared to the times she was on animal proteins. She is a great salad eater and likes to make herself salads by always mixing different ingredients, to keep them diverse and interesting.
3. Lewis Hamilton
The famous British racing driver is using his platforms and fame to promote a plant-based diet.
Lewis enjoys having smoothies 2-3 times a day, as he finds them super easy, healthy, and rich in protein. For lunch, he usually has a salad with plenty of avocados to fulfill healthy fats. For snacks, Hamilton likes to use different nuts and protein bars.
Hamilton switched to veganism because he was influenced by his friend. He realized how animals are poorly treated, so he decided to go plant-based. And after a while, he found out that he felt better physically, so now he spreads the word around about veganism.
4. Patrik Baboumian
Patrik Baboumain is a retired strongman and a former bodybuilder that has broken some world records. He switched to a vegan diet in 2011, after being vegetarian for a while. Baboumian is known to be the world's strongest vegan and he also uses his voice and popularity to fight for animal rights.
So what makes Baboumian so strong?
His diet is full of proteins. Protein shakes are on the everyday menu with added creatine of this famous sportsman. After working out, he typically drinks a smoothie mixed with fruits and fresh greens. For lunch, Baboumian enjoys having tofu with other veggies or falafels and vegan sausages.
5. Chris Paul
Regarded as one of the best point guards of all time, Christopher Emmanuel Paul is an American basketball player who plays for the Phoenix Suns. He switched to a plant-based diet in 2019.
Like Djokovic, Chris Paul believes that breakfast is the most important meal of the day. He likes to have a strong breakfast with vegan eggs and sausages, or even pancakes, followed by some fruits for his daily vitamin intake. Lunch is a bit less caloric and it usually consists of salads and veggie rice bowls, followed by a protein drink.
6. Carl Lewis
Carl Lewis is a long-term vegan, as he switched to a plant-based diet more than 25 years ago. This legendary athlete and Olympic gold medalist have claimed that veganism helped his performance and health during his professional career. He is one of the first famous vegan athletes.
Since he is vegan for a long period, much before vegan food started being so diverse, he grew up on clean proteins just from veggies. Today, he still sticks to his diet and habits, and mostly enjoys drinking soy milk, as he describes it as a "Great Fuel" source after a good workout.
7. Nate Diaz
This well-known Ultimate Fighter who is now 37, began with veganism at the age of 18. He believes that his diet helped him in his fighting career, and that meat is just slowing people down. Nate has been on a raw-vegan diet for a couple of years now.
Even if it might look that your options are narrowed down to raw vegan, there are a lot of things to eat, starting from healthy bowls, tofu, veggies, fruits, and nuts. This type of food is easier for the human body to process and is useful for athletes for fast recovery.
8. Nick Kyrgios
Since we started with professional tennis players, let's finish this article with the most controversial one. This famous athlete is known for his short temper and great tennis skills, but also as a fighter for justice.
His diet confirms that. Kyrgios implemented a vegan diet, not because of nutritional or health reasons, but because of the love, he feels for animals. He once said for Dmarge " It's not for health, because I don't mind a pint of beer, so I'm just doing it for the love of animals."
Conclusion:
Since one of the greatest concerns for a vegan diet is protein deficiency, this list of successful and famous vegan athletes is proving that this is one more myth about this diet. It will not provide you only with enough protein, but it will also help you to recover faster after working out. And finally, it is healthy for your physical and mental state. If the world's top athletes can do it, so do you.