Man discovered meat and thought, "Nothing can go amiss." Right? Wrong. Let's take a look at why people are beefing over beef. Spanning from saturated fat contents to carcinogenic effects, red meat is slowly losing its popularity. There are many repercussions of expanding the meat industry. For now, we will look at the meat environmental impact brought about by this never-ending menace. 
Water Use
You can agree with me that any industry requires large amounts of water to ensure production runs smoothly. However, meat industries require much more. Water is required to grow pastures for the cattle, for them to drink, and clean the filthy animal factories. I bet you didn't know that a single cow requires up to 50 gallons of water to drink and twice as much on a hot day. Don't get me wrong here. I'm not trying to say we shouldn't take care of these animals.
When the well is dry, we learn the worth of water.
Benjamin Franklin
The problem is, they are well taken care of, only for them to end up in the slaughterhouse then at your table. What's more? Producing 1 pound of beef requires about 2,400 gallons of water. On the other hand, producing tofu, one of the meat analogues, requires only 244 gallons of water. Do the math – if you go vegan, you will save up to 219,000 gallons of water annually. 
Also Read: Is it even possible to restore our planet?
Global Warming
Methane, carbon dioxide, ammonia, and nitrogen (oxides) are only a few of the pollutants emitted by the meat business. So, how exactly? These emissions can come from meat processing plants, cattle digestive tracts or rotting compost.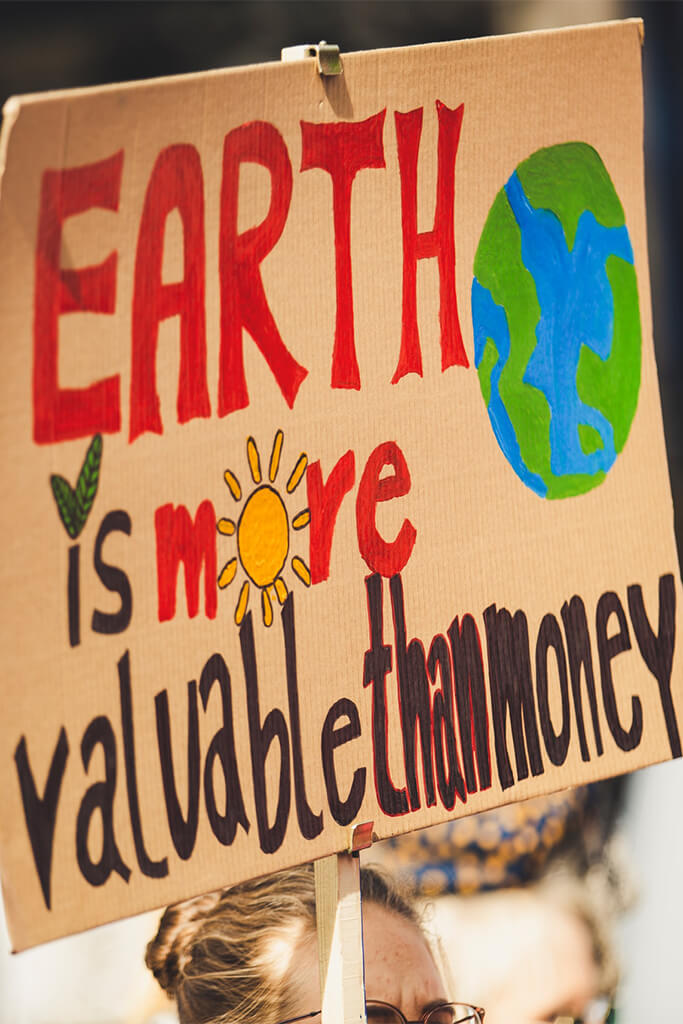 As if that wasn't enough of a cause to stop the meat industry's expansion, meat production uses a lot of water. This is because the meat has to stay fresh and high sanitization levels have to be met. This water could have been put to better eco-friendly use but is instead used in meat operations.
Environmental Impact of Meat Production
Environment, being a significant area of global concern, is a factor affected by meat production. For one, meat production requires large tracts of land to grow crops and feed the cattle and host them. Land shortage from the large herd leads to more land, which usually results in deforestation. Felling trees bring about the global warming effect. This is because the accumulation of greenhouse gases as the trees, which act as regulators for the gases, is not present. 
Also, the pesticides, herbicides, antibiotics and fertilisers used in the meat production industry further pose a problem to the environment. Excessive usage of these chemicals may lead to contamination of waterways that subsequently affect aquatic life. Moreover, the accumulation of toxic gases from fertilizers such as Nitrogen oxides from nitrogen-based fertilizers affects soil pH. Environmental pollution and poor agricultural yields are the end result.
Water and air pollution
Meat processing releases waste to the environment (both wastewater and solid waste). Most of the solid waste produced is biodegradable and organic. Solid waste from the processing industry includes not only blood but also hair, feathers and bones. Although these wastes are organic, they take a longer period of time to decompose. They are also accompanied by odour and let's be honest, that causes discomfort. Moreover, these wastes release nitrogen, carbon dioxide or ammonia when they decay. Wastewater contains preservatives, antibiotics, and additives, threatening aquatic life when released into the environment.
Soil Degradation
Are you aware that the leading cause of soil erosion in the world is livestock farming? Soil erosion might be a natural process, but activities like the grazing of livestock accelerate the process. Large tracks of land are secluded for grazing and without an adequate recovery period. Apart from damage to the soil, the animals themselves also suffer immensely due to the damage that occurs on their hooves. When soil is exposed due to overgrazing, it provides an opportunity for wind and water to sweep it away. Instead of causing such wastage, why not invest in agriculture and put this land to good use?
Deforestation
Toothbrush, toothpaste, floss. Six, I counted them again. Was this all I brought? I looked up at myself in the mirror and let out a dorky laugh that, thank god, is forever lost to the brutal passage of time.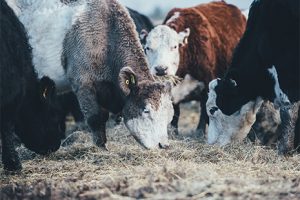 Expanding the meat industry means these companies require more tracks of land not only for the cattle but also for growing pastures. Cutting down trees to create land for livestock destroys arable land. What follows? Global warming, climate change, and more  devastating environmental impacts that I will not mention because you will become overwhelmed by how severe the matter is.
Not to mention the numerous animals that will be displaced when forests are cut down for the sake of livestock farming. When the meat is on your table, you might not be aware of the processes that take place beforehand. Now you know.
There are numerous other environmental impacts of expanding the meat industry. I might not mention them all, but I am confident that you now get the gist of the matter. From now henceforth, as you chew through the chunk of steak, think about what happened before it arrived on your plate. There's more to it than you can imagine. 
So, what does the expansion of the meat industry pose to the present and future humanity? You might not realise the damage that meat processing and production causes to the environment. After all, you're just a consumer and that's why I'm here to enlighten you. I am sure that you have been taught in school and even in your culture that consuming meat is good for your health. In reality, consuming meat poses adverse health effects to your body. You might fail to notice how meat production occurs behind closed doors. Trust me; you would be dumbfounded.