In late 2015, the World Health Organisation released a statement suggesting that red meat was now classed as a carcinogen. They would then go even further and state that eating processed red meat "probably causes cancer". This announcement was concerning for many people, and I think it answers the central question of this article.
However, I want to help you understand why exactly red meat increases your chances of getting cancer and examine their cause-and-effect relationship. Furthermore, I will provide a few alternatives to red meat to decrease your risk of developing cancer!
A human can be healthy without killing animals for food.
Leo Tolstoy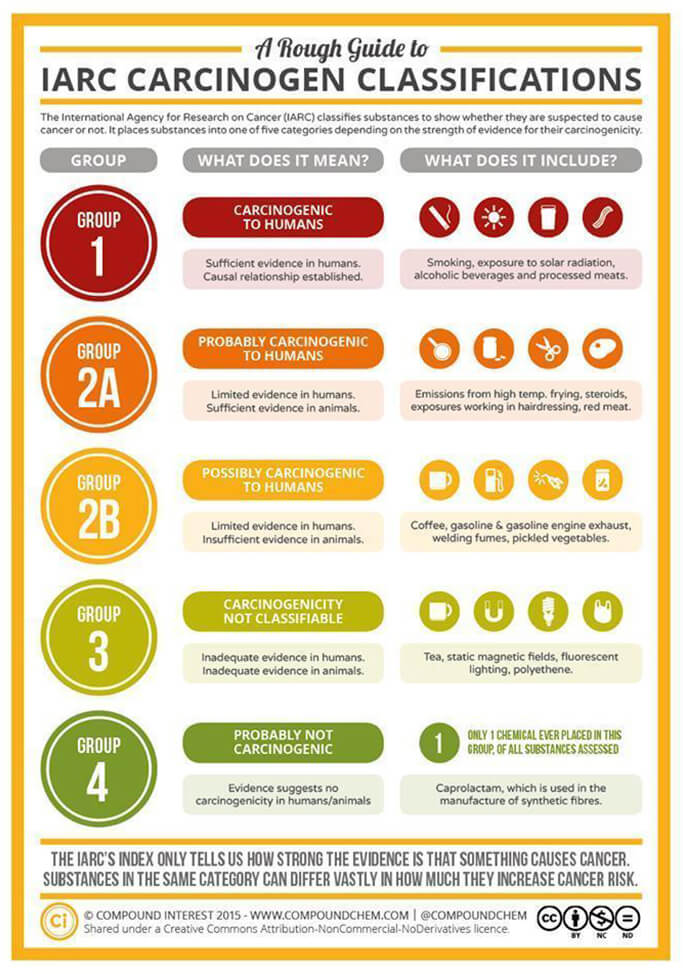 Red Meat and Cancer: How at risk are you?
WHO classified processed meats as a group 1 carcinogen which means that there is sufficient evidence to suggest a link between processed red meat and cancer. Processed red meat is meat that is altered or transformed via salting, smoking, or curing. Many tinned types of meat and hams and hot dogs are the most common processed meats around.
Studies from the International Journal of Cancer have backed this up by suggesting a prospective association between processed red meat intake and the increase in breast and prostate cancer risk. Similarly, eating processed meats is said to triple the levels of the chemical TMAO that lives in your gut. This chemical is a leading cause of both heart disease and stomach cancer when found in high concentrations.
Experts in Australia have also yielded similar results, which evidences that the studies and results do not just pertain to one part of the globe. They found that in consuming just 50g of red meat per day, it increased the risk of bowel cancer by 18%.
Also Read: Red Meat and its negative impacts on your health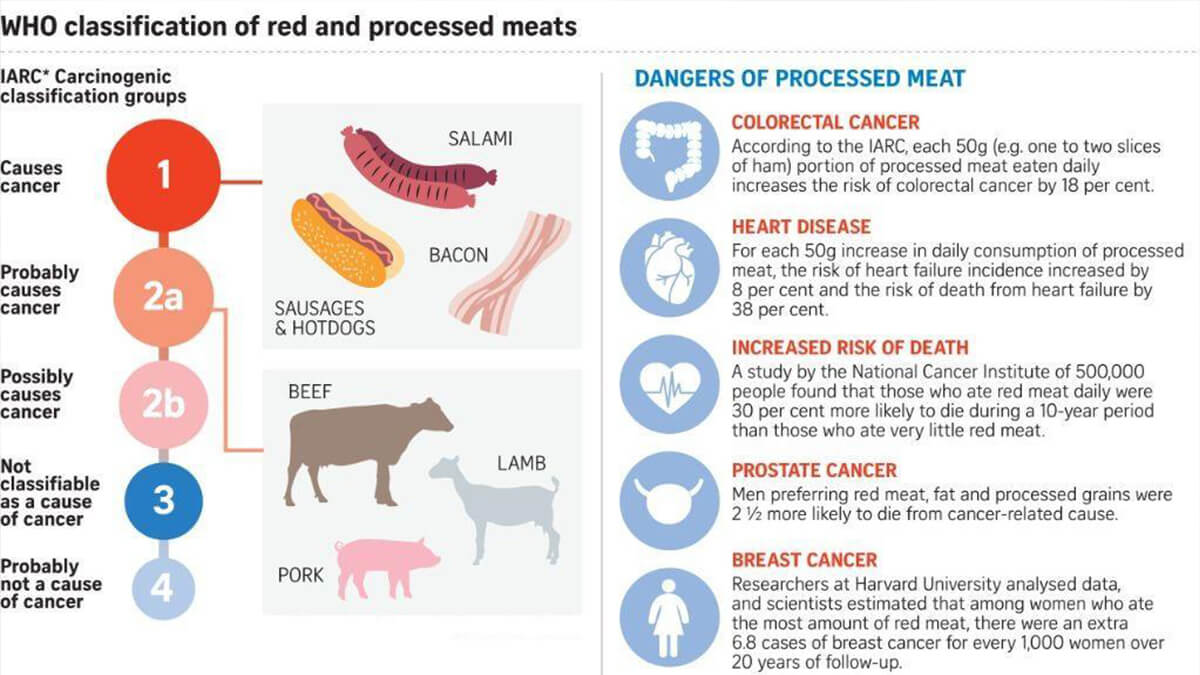 Regular red meat is a 2A carcinogenic food. Meaning that it is not confirmed to be, but probably is carcinogenic. This means that there is limited evidence to suggest a correlation to cancer in humans but sufficient evidence in animals. Although there is little evidence in humans, I feel that the available evidence is quite solid.
The International Association for Research on Cancer suggested that although there was limited evidence to suggest a definitive link between non-processed red meat and cancers, an increased risk was apparent when more than 100g was consumed in a day over some time.
Is there a risk?
From my understanding, yes, there is an inherent risk of increasing your chances of getting cancer through eating red meat, both processed and not processed. The International Journal of Cancer tracked 40,000 women over 7-years and concluded that there was an increased risk of breast cancer in those who ate red meat vs those who did not.
Similarly, another study of over 80,000 men and women in the US saw the rate of mortality and cardiovascular or cancer-related deaths jump by 10% for those who ate red meat vs those who did not. However, while there is a clear risk, you must remember that you are the one with control over your red meat intake, so you control the level of risk.
For me, perhaps the most tell-tale signs that red meat brings with it some form of increased risk is through studies taken on vegan diets and their positive impacts on health, both in the long and short term. For example, the Journal of Epidemiol Community Health has suggested that eating 6-8 portions of fruits and vegetables as a substitute for red meat can lower your risk of mortality from cancer by up to 15%.
Similarly, a PubMed article found that substituting red meat with more vegetables or lentils can reduce your risk of contracting colon cancer by between 10-15%. This is likely because when eating vegetables, you are not enhancing your levels of TMAO.
Conclusion
There is no doubt in my mind that processed meats are contributing factors in cancer development if eaten regularly. Several studies and the most primary health organisation in the world has recognised this. I think that the pictures above also do a good job of alerting us to the risk that eating too much red meat can pose on us in the long term.
In saying that, it is a little unclear as to whether non-processed red meat is a definitive factor behind increasing your chances of getting cancer, but it seems likely, especially when you take into account all of the short and long term heart health issues that can come with excessive consumption.
Various studies have found a decrease in the likelihood of developing cancer by substituting vegetables, nuts, fruits, and lentils instead of red meats. And while that does not implicitly state that red meat is a definite cause, I do find it to be a telling sign.