All that you need to do is look at the host of recent studies surrounding red meat and its effects to register that red meat is not as healthy as one may think. Increased risk of diseases, diabetes and even some cancers can result from a high red meat intake.
We understand that if you do eat red meat, cutting back can be difficult. If you do not eat red meat, finding a suitable replacement that can provide you with the proteins and the nutrients you need can be challenging. This piece looks to make that challenge a little bit easier by offering you three superb alternatives to red meat that you can introduce into your diet today!
Red Meat Alternatives for a Well-Balanced Diet:
1.Tofu
One of the most popular meat substitutes for vegetarians is tofu. You may be wondering what tofu is. It is essentially condensed soya milk made firmer so that it is edible. It resembles the process of milk converting into cheese. What makes tofu such a fantastic substitute for red meat is the high protein content per calorie ratio and a large amount of calcium and iron. This will help maintain strong bones and muscle strength.
Vegetarian food leaves a deep impression on our nature. If the whole world adopts vegetarianism, it can change the destiny of humankind.
Albert Einstein
One cup of tofu is usually no more than 200 calories. It contains 20 grams of protein; it gives all of the benefits of lean meat without the meat itself. Furthermore, tofu is highly versatile because of its mild taste and can be used in soups, sauces, and cooked in a marinade and served with vegetables. One top tip when using tofu is to press it a little before cooking with it; this is because tofu has a lot of water. 
Also Read: Can You Be Allergic to Red Meat?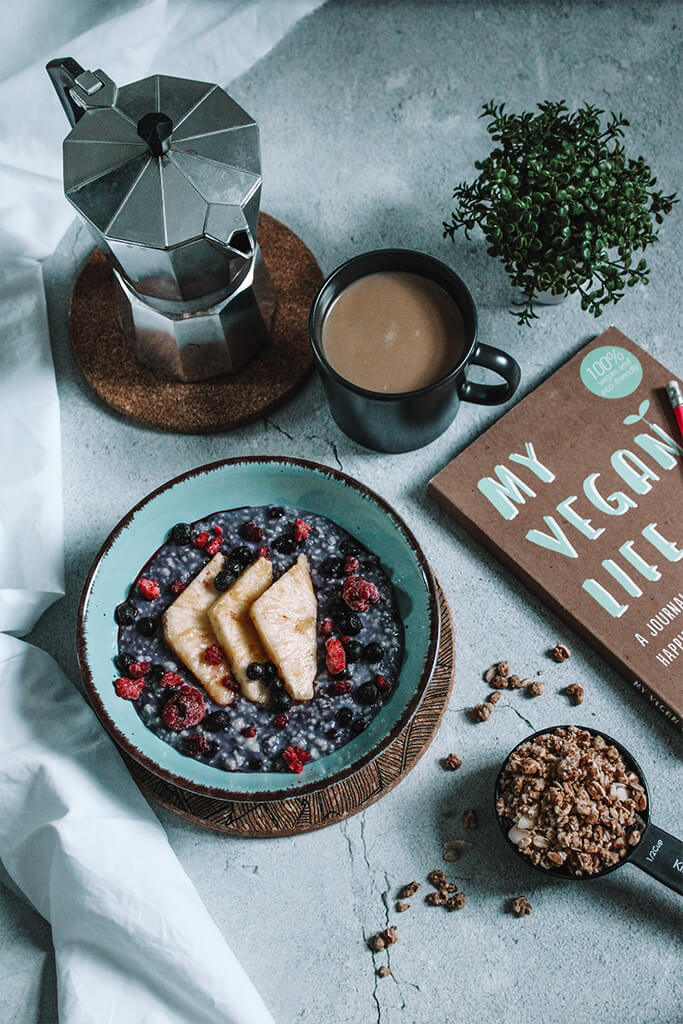 2.Lentils
Lentils are a hugely underrated food; they are a great source of protein, work exceptionally well with pasta, tacos, or vegetables, and are usually inexpensive! Lentils are made up of 25% protein in themselves; they are generally used in Asia and North Africa, making them a hugely underrated food within Europe and the United States. There are five main types of Lentil:
Brown Lentils– Most popular lentils are brown lentils, ideal for stews or heavier dishes because they are more robust.
Puy Lentils– Coming from a region in France and are smaller than green lentils, they tend to have a more peppery taste. They are the most expensive on the list.
Yellow and Red Lentils – You will commonly find these in the supermarket and regularly used in Indian dishes like Dal. They are thinner than brown lentils and cook a lot faster.
Beluga Lentils – Ideal in salads, these small black lentils are expensive but offer a distinct taste.
3.Nuts
This third alternative seems a little vague, but while you may not be eating nuts for dinner; they contain some essential nutrients and fats, similar to the nutrients and fats found in red meat.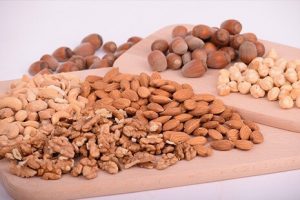 Most nuts contain Omega 3 and Omega 6. While containing some saturated fat, it is not nearly as much as is found in red meat. Incredibly, studies into nuts have also found that those who eat nuts tend to live longer because they can prevent chronic diseases.
So the next time that you make a curry or a salad, maybe add a few almonds or cashew nuts into it.
This will help you get some of those amino acids, proteins, and healthy fats without the need for red meat. Here are examples of some nuts that you can use to substitute for red meat;
Almonds

contain various nutrients and vitamins, including Vitamin E, and with 28g of almonds containing 6g of protein, they are a good source of natural protein. They have also proved to

reduce inflammation

for people with Type 2 Diabetes.

Pistachios

are high in fibre and, like almonds, have been shown to improve cholesterol levels, having beneficial effects on preventing heart problems.

Macadamia

nuts are high in monounsaturated fats, meaning that they can significantly reduce the risk of heart disease or heart problems which would otherwise be increased by eating red meat in excess.

Walnuts

are full of omega-3 fatty acids and are said to improve your overall heart health. Studies have found a link between eating walnuts and lower levels of cholesterol and have been said to help ease blood pressure levels too. They act as a refreshing alternative to the heart clogging saturated fats found in red meat that can cause your heart trouble.

Pecans

are delicious and are seen to be anti-inflammatories, antioxidants and are said to lower cholesterol levels. They are high in fat with 20 grams per 28 grams of nuts, but it is not saturated fat so will not have nearly as bad an impact on your heart health as red meat.